Cleenol Products
Cleenol Hand Sanitizing Gel
A clear alcohol based unperfumed hand sanitizing gel for use in any situation where bactericidal control is important and water is not available. Also available a waterless 70% ethanol based hand sanitizing gel which sanitises the skin without the need for water. Effective against MRSA, E coli, Salmonella, Listeria, H1N1 Virus
Pack Sizes available 50ml / 500ml / 1lt / 5lt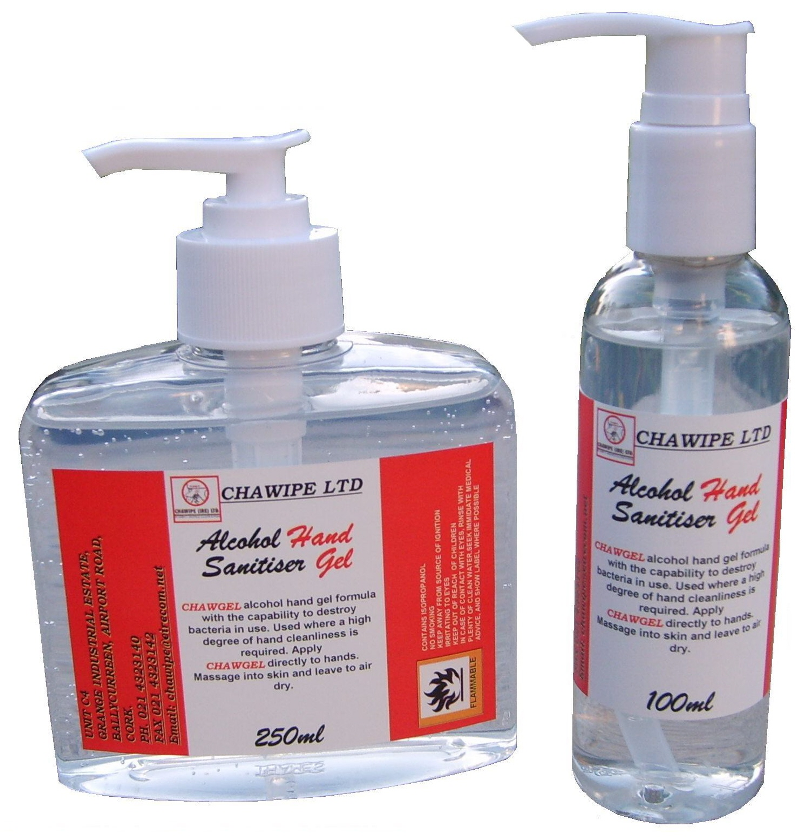 Call our team or Contact Us today on 021 4323140 or Roy on 087 6360730.

Anti Bacterial Anti Viral Wipes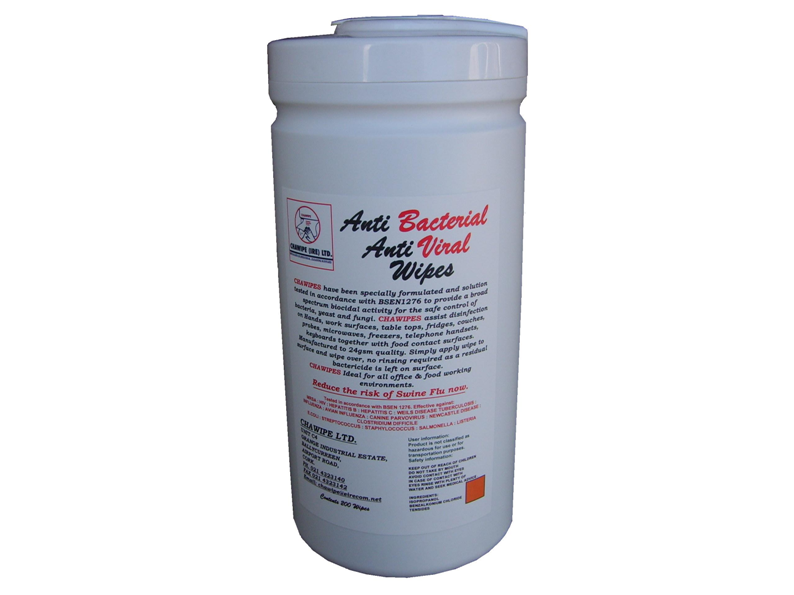 SOLUTION TESTED and EFFECTIVE AGAINST H1N1 INFLUENZA A VIRUS ON HARD SURFACES!

ALSO
HIV, MRSA, HEPATITIS B & C
WEILS DISEASE, CANINE PARVOVIRUS,
C.DIFF, NEWCASTLE DISEASE,
TUBERCULOSIS, AVIAN INFLUENZA,
E.COLI, LISTERIA MONOCYTOGENES,
SALMONELLA TYPHI AND MANY MANY MORE.
IDEAL FOR ALL OFFICE AND FOOD WORKING ENVIRONMENTS
Pack Sizes available 200 Sheets Per Tub Sheet size 200mm x 200mm Approx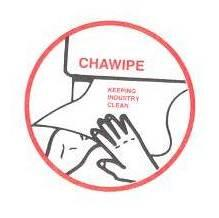 CHAWIPE LTD.
UNIT C4 GRANGE INDUSTRIAL ESTATE,
BALLYCURREEN, AIRPORT ROAD, CORK.
PH.021 4323140 FAX021 4323142
Email: Info@chawipe.com